A MESSAGE FROM
OUR PASTOR
I want to welcome you to the Franklin Furnace Independent Baptist Church website. For over fifty years this church has been in existence here in Southern Ohio. I'm proud to have been the pastor for over thirty years. My family, as well as many families in our church, have seen their children grow up in this church. We have always stood for strong Bible preaching, separated lives and dedicated service to our wonderful Lord. We are uncompromisingly and unapologetically Baptist.
C.H. Spurgeon said it like this, "We believe that the Baptists are the original Christians. We did not commence our existence at the reformation, we were reformers before Luther or Calvin were born; we never came from the Church of Rome, for we were never in it. But, we have a unbroken line up to the apostles themselves. We have always existed from the very days of Christ, and our principles, sometimes veiled and forgotten, like a river which may travel underground for a little season, have always had honest and holy adherents."
If you desire to work passionately for our Lord, and wish to grow in our Saviour, we invite you to become a member of the Franklin Furnace Independent Baptist Church. We have a seat waiting!
Pastor Dennis Hankins
"The steps of a good man are ordered by the LORD: and he delighteth in his way." -Psalm 37:23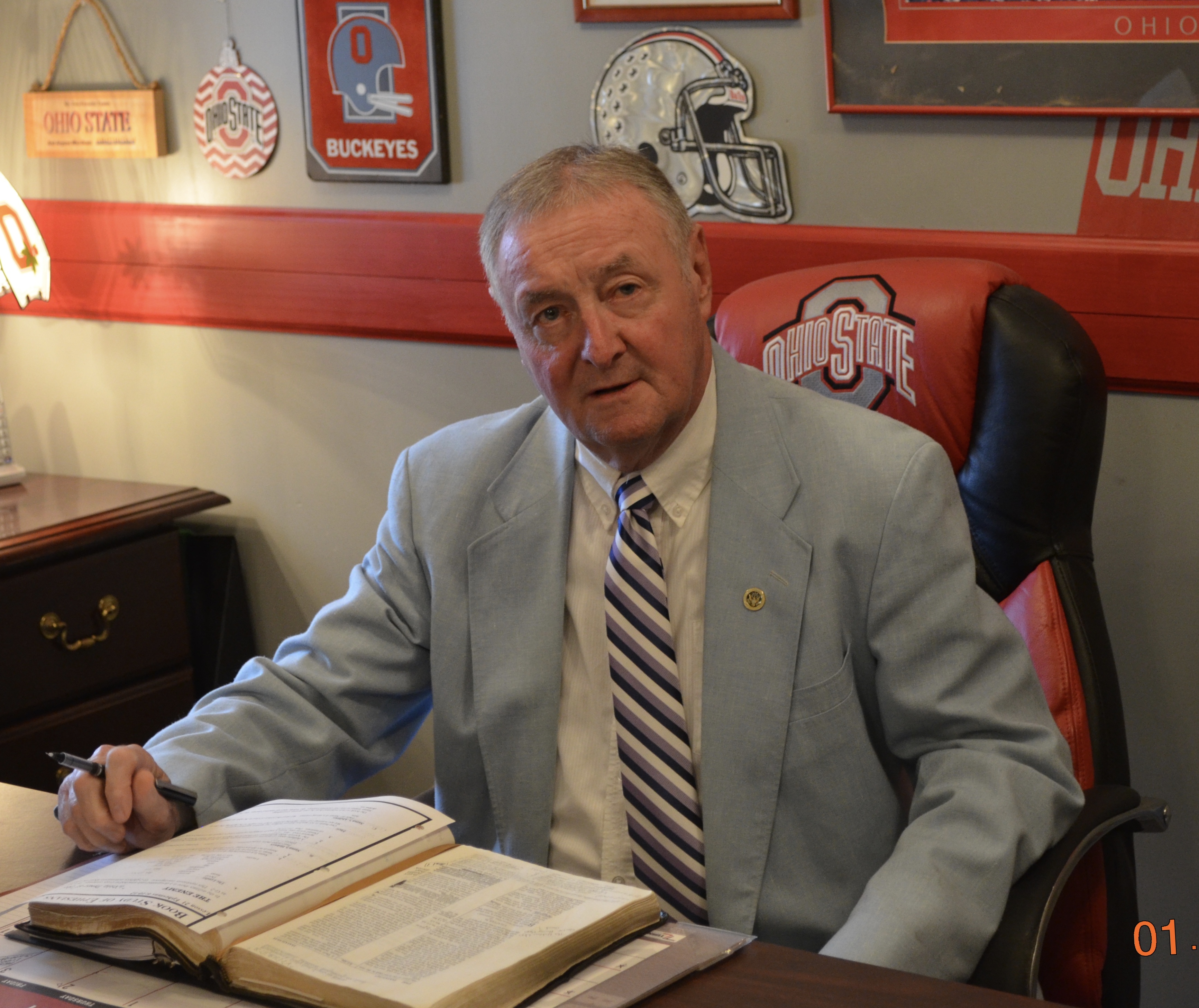 About us
We're a local Church who have been called by Christ to share His love, teach His Word, and reach out to both our community and the world with the Gospel Message! We hope you'll join us soon!
Sunday Morning Service
11:00 a.m.
Sunday Jr. Church
11:00 a.m.
Sunday Evening Service
6:00 p.m.
Wednesday Youth & Teens
6:30 p.m.
Wednesday Evening Service
7:00 p.m.
Friday Reformers Unanimous
7:00 p.m.
Contact Us Today
Please feel free to give us a call or send us an email at any time! We'd be happy to hear from you!
Email:
ffchurchsec@yahoo.com