FFIBC Youth Group is dedicated to seeing teens come to know Jesus, and then grow in Him. Our youth group meets every Wednesday night from 7-8pm and includes diving into the Bible, games, and snacks! Our Youth Group is led by our Youth Pastor Mark Nichols and his wife, Melissa.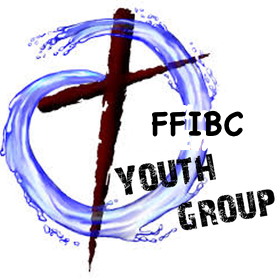 From the Youth:
"I love being around people my own age who are friendly and encouraging! People often think of church as an obligation instead of a privilege, but some of my weekly highlights are on Sundays and Wednesday nights!"
"I've been coming to youth group for almost 2 years now and really love it here and how it has pulled me closer to God! My favorite part is when we play big ball volleyball!"
"What I love about youth group is learning about our Lord and Savior, Jesus Christ. I also love the interaction with the people and how we all love each other dearly."
"I love coming to youth group and hearing what the Lord has laid on Pastor Mark's heart. I also love the fellowship time with everyone!"
"I've been coming to youth group for about a year now. I love my family here and my favorite part of youth is the van rides with some of my closest friends"
"I absolutely love our youth group and getting a chance to learn more about God each week. With youth outings often and youth group weekly, it is definitely a highlight of my week."
"Our youth group feels like family. I love coming and learning about the Lord as well as having fun with everybody there!"
"I love youth group because of the great fellowship and for the messages that Pastor Mark preaches that are always relevant to my life"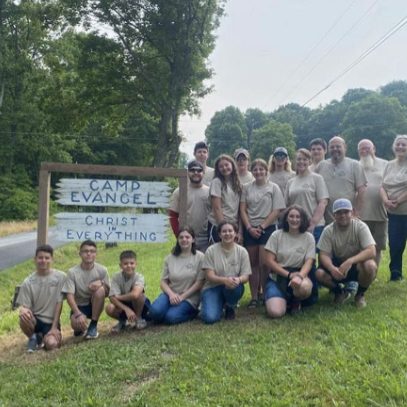 Youth
The purpose of the local church youth ministry is to help equip families with the necessary tools from God's Word to lay the right foundation for the rest of life. The essential for the youth minister is to walk with God and work with parents.
About us
We're a local Church who have been called by Christ to share His love, teach His Word, and reach out to both our community and the world with the Gospel Message! We hope you'll join us soon!
Sunday Morning Service
11:00 a.m.
Sunday Jr. Church
11:00 a.m.
Sunday Evening Service
6:00 p.m.
Wednesday Evening Service
7:00 p.m.
Wednesday Youth Group
7:00 p.m.
Wednesday Master Clubs
7:00 p.m.
Friday Individual Freedom (IF)
7:00 p.m.
Contact Us Today
Please feel free to give us a call or send us an email at any time! We'd be happy to hear from you!
Email:
ffchurchsec@yahoo.com